PANDORA | Tree of Hearts Charm, Silver Enamel
$75.00
In Stock | STYLE: 792106EN23
Ships in 4-6 Business Days
This item qualifies for free local delivery!
---
Reserve
Celebrate the branches of your family tree and the hearts that keep it together. A stylized and serene charm in sterling silver depicts the past and the future with shimmering silver enamel and precious touches of 14K gold - flourishing with two-tone styling possibilities.... *Prices are subject to change based on fluctuations in metal prices and currencies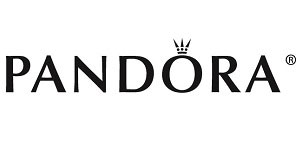 PANDORA is only available at our Greenfield location. If you'd like to pick-up a piece at Burlington or Brookfield, please call or reserve on our website ahead of time. Thank you! PANDORA is a universe of jewelry. Each piece of Danish design is handcrafted in sterling silver or 14K gold. Many pieces incorporate pearls, semi-precious and precious stones. PANDORA's modular design allows the wearer to change the beads for an elegant look, or change the bracelet for a casual wear at a moment's notice. PANDORA also offers a whole collection of earrings, rings, and necklaces that coordinate with the most popular bead designs.