ALEX AND ANI | Ravenclaw Motto Set of 2
$58.00
In Stock | STYLE: AS18HP48TTRS
Ships in 4-6 Business Days
This item qualifies for free local delivery!
---
Reserve
Ravenclaws have wise and inquisitive minds. Founded by Rowena Ravenclaw, this house features the eagle as its emblem, and its colors are blue and bronze. A Ravenclaw is creative, intelligent, and unique to the core. They are frequently innovative. Famous members include Luna Lovegood™, Filius Flitwick, and Sybill Trelawney. Wear your Ravenclaw spirit with this set of 2 — featuring a beaded bangle in blue and silver, and the house crest. Both expand to fit just about any wrist. Available in a Rafaelian Silver Finish.... *Prices are subject to change based on fluctuations in metal prices and currencies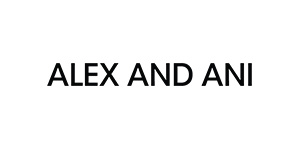 Alex and Ani is only available at our Greenfield location. If you'd like to pick-up a piece at Burlington or Brookfield, please call or reserve on our website ahead of time. Thank you! Alex and Ani's mission is to design products that adorn the body, enlighten the mind, and empower the spirit. Alex and Ani's collections reflect a design aesthetic that celebrates each wearer's unique essence. Owner and designer Carolyn Rafaelian believes it is her life's work to inspire her customers to relish what is unique and authentic about themselves. Alex and Ani's artistry lies in drawing out the beauty that resides within.