Alex and Ani | HARRY POTTER The Boy Who Lived Two Tone Charm Bangle
$38.00
In Stock | STYLE: 100460631
Ships in 4-6 Business Days
This item qualifies for free local delivery!
---
Reserve
That's why you're famous, Harry, that's why everybody knows your name. You're the boy who lived.' These legendary words are spoken by Hagrid in the first Harry Potter book - revealing Harry to be 'The Boy Who Lived.' Surviving an attack from Voldemort as a baby, Harry becomes a beacon of hope to the entire wizarding world. He begins a movement of good against evil, love against hate. Slip on this charm bangle in a two tone finish to honor the wizard who started it all.... *Prices are subject to change based on fluctuations in metal prices and currencies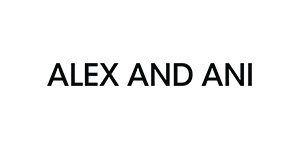 Alex and Ani is only available at our Greenfield location. If you'd like to pick-up a piece at Burlington or Brookfield, please call or reserve on our website ahead of time. Thank you! Alex and Ani's mission is to design products that adorn the body, enlighten the mind, and empower the spirit. Alex and Ani's collections reflect a design aesthetic that celebrates each wearer's unique essence. Owner and designer Carolyn Rafaelian believes it is her life's work to inspire her customers to relish what is unique and authentic about themselves. Alex and Ani's artistry lies in drawing out the beauty that resides within.