Alex and Ani | Dolphin Charm Bangle | Charity Bangle for the Association of Zoos and Aquariums
$38.00
In Stock | STYLE: 100195802A
Ships in 4-6 Business Days
This item qualifies for free local delivery!
---
Reserve
Dolphins bring us joy - we feel a profound connection in their presence. A species with powerful bonds, dolphins form strong attachments and learn to interact with and adapt to challenging environments the oceans of the world. Carry the resilient spirit of dolphins with you and remember to celebrate life with a playful heart.

This is a charity bangle which means 20% of the purchase price will be donated to the Association of Zoos and Aquariums, a non-profit dedicated to the advancement of zoos and aquariums in the areas of wildlife conservation, science education, and a better future for all living things.... *Prices are subject to change based on fluctuations in metal prices and currencies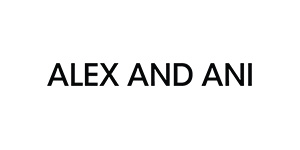 Alex and Ani is only available at our Greenfield location. If you'd like to pick-up a piece at Burlington or Brookfield, please call or reserve on our website ahead of time. Thank you! Alex and Ani's mission is to design products that adorn the body, enlighten the mind, and empower the spirit. Alex and Ani's collections reflect a design aesthetic that celebrates each wearer's unique essence. Owner and designer Carolyn Rafaelian believes it is her life's work to inspire her customers to relish what is unique and authentic about themselves. Alex and Ani's artistry lies in drawing out the beauty that resides within.